If you live in the US or UK then there is a way you can get your hands on the latest games for just a few dollars/pounds.
When I was younger, I wanted to buy and play every game I saw on TV (Heck! I still do!), which of course isn't always possible. Top rated titles cost a lot of money, especially for someone who wasn't working yet. I needed to find a way of getting games for a low price.
First, I turned to the world of pre-owned games. Every weekend I'd run down to the local trade-in store and browse their selection. I found a magnitude of great deals; even some of the newer games had been traded in just weeks after their release! This was an improvement over paying full price for every game out there, yet I still wanted to play the latest blockbusters and waiting 6 months for each one to lower in price was killing me.
There had to be a better way.
I walked into the movie rental store with my parents and began browsing the hottest new films. My eyes widened, not because of a movie title, but because behind the large tower of movie cases was a small stand in the corner. This small, almost completely unnoticeable, stand had a sign fixed to its peak, which read: 'Games'.
I couldn't believe my eyes. I ran straight over to it and it was true. Every recently released title available to rent for up to 3 nights, for only £4.95 (approximately $7-8)! Renting top games became my weekly ritual and trips to the trade-in store soon vanished.
As I grew older, I stopped renting games as much, mostly because my weekends now encompassed other commitments and renting a game for 3 nights and only being able to play it for a few hours seemed pointless.
As I had aged, matured and developed, so had the rental industry. I found this out a few years ago and have been loving it ever since.
The rental service of today makes the concept of traveling 30 minutes to rent a game for a few nights for £5 laughable. It really does. Nowadays you pay a small fee per month and you can rent all of the top games.
The best part is, they mail you the games and it's free to mail them back.
And what's more, you can customize the plan however you like. You can rent as many games as you want and keep them for an unlimited amount of time.
I used to pay £5 to rent a game for just a few nights and I had to collect and return it.
Now, I can pay less than £5 and rent a chart-topping game for 30 days!
I'm a Boomerang Rentals subscriber myself here in the UK and I can honestly say that every game I have asked for has been delivered promptly with no hassle, and these aren't old tired titles, these were the latest Xbox One games, delivered on the Xbox One launch day. The service just works. I can't personally test Gamefly, though from the research I have done, it is the best option for those living in the US.
Personally, I find these rental services perfect for playing the latest releases and then if I like them, I can buy them. It's certainly cheaper than buying every game you want to try.
I hope this has opened your eyes to the possibilities available and if you are going to try out one of these services, I'd love it and appreciate it very much if you'd support the site and use the links below.
[alert type="success" animation_type="0″ animation_direction="down" animation_speed="0.1″]
I want to be upfront and honest with you all. There are a few links on this website that are affiliate links, which means that if you click one of these affiliate links and decide to purchase the item, I'll be paid a small commission at no extra cost to you. Please don't buy anything you don't need; however, if you do I'd like to say Thank You very much in advance for your kindness and I absolutely appreciate it!
[/alert]
[one_half last="no"]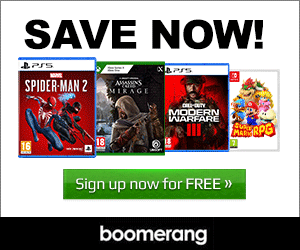 [/one_half] [one_half last="yes"]
[/one_half]